Green
Mission Statement
The purpose of Green Fortified Homes and John Mooring Builder Inc is to provide the consumer an opportunity to build the home of choice with the highest code plus level of green and fortification they desire.
PolySteel
---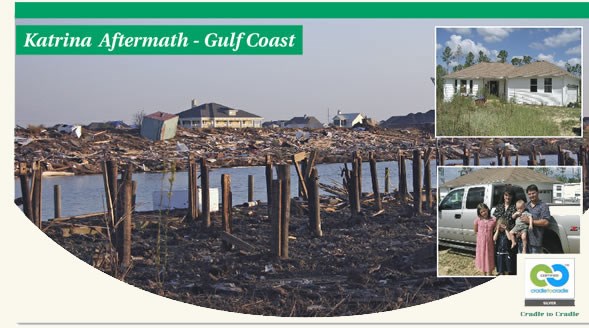 "Inside, it was so calm," explained Tisha Wilkerson. "I mean the winds would whip around and the screens would shake, but it was so calm on the inside... I felt extremely safe!"

Green comes in many packages—LEED (Leadership in Energy and Environmental Design), Energy Star®, Healthy Homes, and NAHB Green.
The Fortified…for Safer Living® Program
is an initiative by the insurance industry to build code plus houses that greatly reduce exposure to disasters. The Carolina coast is in a high wind zone due to hurricanes, tornadoes, and severe thunderstorms. This third party verification process provides peace of mind and may reduce insurance premiums with certain companies. A Murrells Inlet SC Fortified homeowner received a 48% reduction in premiums while a North Myrtle Beach homeowner was quoted close to 50% reduction in premiums. Mooring is a coastal builder and also a verifier of the IBHS Program.
From a house... to a home
(John and Carroll receiving their keys)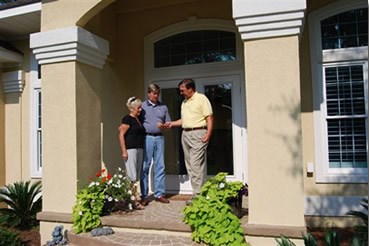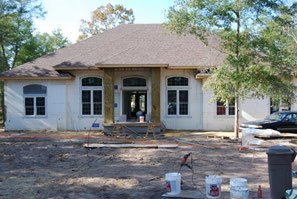 Before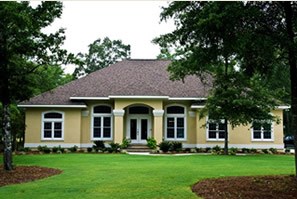 After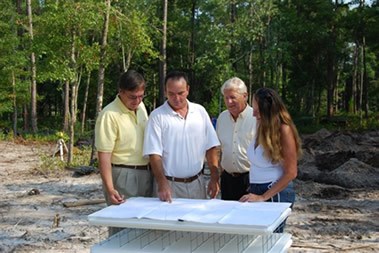 Beginning of a Dream....
(Henry explains the value of Polysteel to Maggie and Ole)
Polysteel can make your new home cleaner, quieter, and more secure while saving you 50% to 80% of the cost of heating and cooling.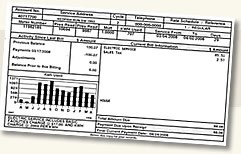 A 3,000 sq. ft. all electric home
average utility bill: $93.15

Click to view larger
Insul-Deck
---

The fast, flexible and safe method to build a concrete floor or roof that saves labor, time and money.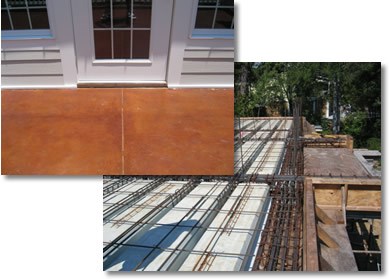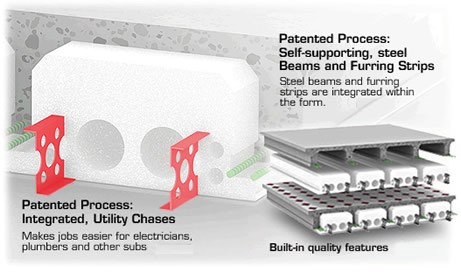 Click here to learn more